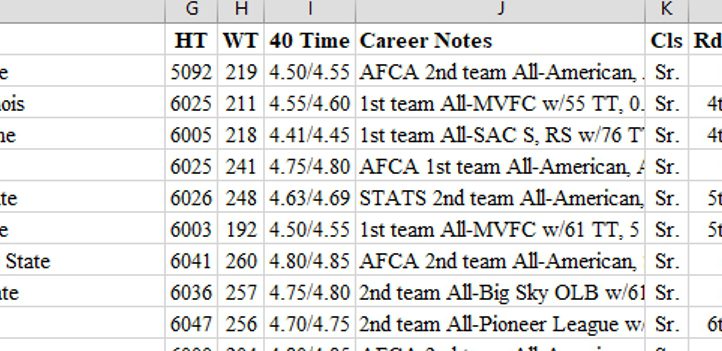 About the Microsoft Excel Spreadsheet document…
This is a sortable spreadsheet in Microsoft Excel of the top 750+ small school prospects (seniors only) listed by rank but can be sorted by state, school, size, speed, and division.
Every player has a career notes with a letter assigned for those with known flags. The assigned flags are A for academics, C for character (which can be many things), and M for medical.
JBScouting
Josh Buchanan
Specs
Release date:
June 23, 2019
Last updated:
June 22, 2019
Current version:
June 22, 2019
Product type:
Zipped Excel Spreadsheet
File format:
.Zip
File size:
151KB
Requirements:
Microsoft Excel, Spreadheet Viewer
Price:

$9.95

USD