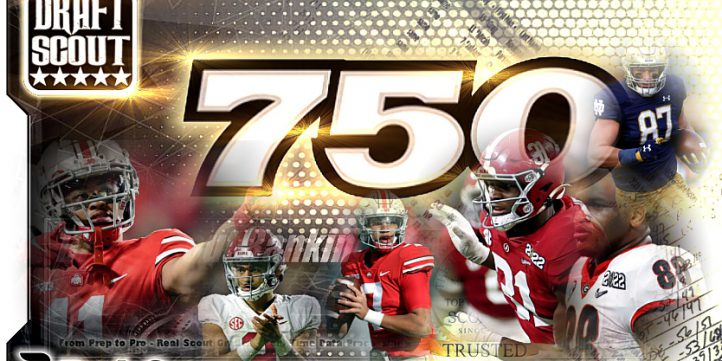 Draft Scout Weekly – 2023 NFL Draft Edition
**PLEASE NOTE: Everything Draft Scout does, digital download timestamped: May 24, 2023, FINAL 2023 Draft Post Draft Edition.
——————————————————-
PLEASE NOTE: This is the FINAL EDITION for the Post-2023 NFL Draft Updates. From Alejandro Aaron to Tommy Zozus…2,490 total player Draft pool. 420+ Post-Draft NFL free agent signings, 60+ CFL signings, 425+ Tryouts including 75+ Double Tryouts…All testing Combine, HBCU Combine and Pro Timing Day testing numbers and data included. All "first in" free agent signings and mini-camp tryouts as well as seondary league transactions.
Draft Scout's 2023 Full Database Exports.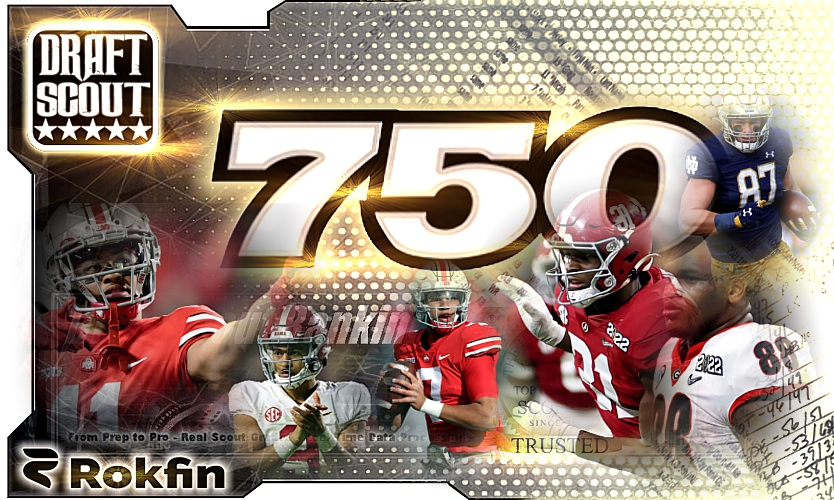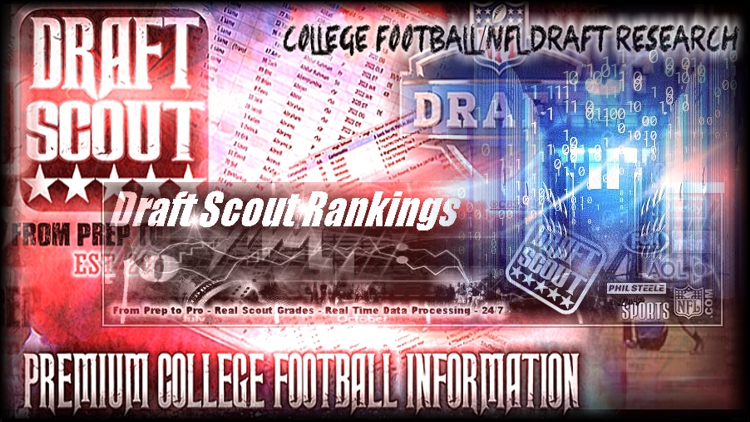 ————————————————————————————————————-
Draft Scout Weekly, Yearly Breakdown by Month
————————————————————————————————————-
April 5, 2023 Update: 2023 Full Draft Pool/2022 College Football End of Season/2023-2026 Draft Class Building.
PLEASE NOTE: The following Microsoft Excel sheets are BEST viewed on Computer/PC systems. They are the exact files +/- various exports/rows of data sourced out, referenced and acknowledged all over the inter webs for 20+ years. They have been networked, sold & traded with over 285+ Pro Football Team GMs, Scouting Directors, Current and former Pro Scouts and many others in College Football, from coaches on down, since 1998.
The Draft Scout database was the FIRST to rank ALL scouted college football players in 1998 for EVERY level of professional football from NFL Draft Round One down to Tryouts and Local Pro Days as well as NFL Europe and more. In "OUR ERA", this Database powered everything, including Video Games, Sports betting, Regional and Local Scouting lists for at least 21 NFL Teams and most major internet sites, including NFL.com. This information was utilized by Pro Football Agents, Trainers, Family, Friends, Girlfriends, Draft Analysts, College Football Fans & more.
Current Updates Include: 2023 NFL Draft Top 350 (Expanding to Top 750 soon), 2023 Combine Invites Only, 2023 (Full 2023 Draft Pool, All 2,800+ in progress), 2024 (Now Seniors), 2025 (Juniors) and 2026 (Sophomores) excel sheets building for the 2023 CFB Season/2023, 2024, 2025 NFL Draft.
New Updates & In Progress for Next Week: New Post-Combine Top 350…319 NFL Combine Invites/Results have been entered and will be rechecked a few more times with full results…Verified HBCU Combine results have been entered…Pro-timing Days have started…Working on Pro day info and back end of the 2023 Draft/Free Agent and Tryout players as well as 2024-2026 position by position and projected spring depth charts…Over 350 unranked 2023 players have been ranked down outside of the top 350…Player returns are still in progress for mostly unranked players or players ranked down in free agent, tryout tiers for only 8 more FBS teams/50+ FCS teams…Transfer portal announced destinations continues and seniors returning with extra Covid years/Transfers (Over 1,200 of the 1,500+ expected this season have been moved to 2024 from Dec 5-Feb 15 and will start, a lot have been re-ranked for Spring ball).
Over 1950+ Seniors & Redshirt Juniors scouting grades have been added to the "2022-23 Grades/Road Grade Updates/Ranking Notes" row. Season updates will be made, players added, ratings changed with verified NFL scout feedback (most major changes start in Oct/November), during the season just like the past twenty-plus years.
Top 350 Draft Eligible. Players in and out, changes made on the fly all season (injuries, performance, NFL scout recommendations, player announcements, etc) heading into the start of the Draft season, January 18, 2023.
FCS: Top 100 Preseason Prospects and ALL FCS Conference team players listed currently have been cross checked: ASUN, Big Sky, Big South, CAA, Ivy League, MEAC, Missouri Valley, Northeast, Ohio Valley, Patriot League, Pioneer, SoCon, Southland, SWAC & WAC.
Preseason Watchlist players triggered in up to August 18 Lombardi, Manning Award, AFCA Good Works & Wuerffel teams still in progress and will be done before Aug 27 ….Updated jersey numbers, height/weights, draft year based on school roster listing, position changes, projected depth, player ratings, stat lines, school bio links and some player scouting information notes (Top 1450+ players for 2023/2024 are logged) both current and future classes.
Early look at Top 100 for 2023 (will be expanded and be redone weekly all summer as the 2023-2025 classes are rebuilt into a Top 350 by the start of the college football season, with unranked transfers, projected starters, first year starters and NFL scouts rating feedback). All players have been moved up a year.
**NOTE: The next two Draft Classes, 2022 & 2023, will be the biggest in Draft History. We will track every player who tests for the Pros.
Draft Scout built and maintains this college player information in FOUR YEAR Draft cycles. We don't purchase this information from any sources. We build and maintain the backend ALL from scratch ourselves. Since 1998, it's unique in design to track & rank college players for professional careers…from recruiting & advanced scouting through compiling and swaping/trading this very evolving data you are purchasing with team & league sources for the current Draft season.
College football team rosters are rebuilt after each Draft heading into the new college season, then updated & checked along with key depth chart building in the first few months of each college football season, aimed at the start of Draft season, Jan 20th of each new year. It's a three, 4 month fluid, evolving process. September-January, College Football Season…January-May, Draft Season…May-August, Reload for Next Season.
July-August
—————–
– Major National Preseason Award Watchlists
– Regional Conference Players of the Year, All Conference Teams voted on by the Coaches, All Divisions
– Preseason Senior Bowl and All Star Game Game Watchlist for Seniors and Redshirt Juniors
– Important Camp Notes for Injuries, Demotions, Late Transfers and more.
August-November
————————-
– Team-by-Team rebuilds, Play by Player 2022-2025, player information, scouting info for seniors and top juniors (all starters rated), depth charts, injuries & more.
– Full Weekly in Season Important Performance
– Conference and National Players of the Week (Monday-Wed)
– Player Injuries and post playing time
– Mid-season Awards
– Early All-Star Game Invites
November-January
————————–
– Major End of Season National Award Watchlists
– End of Season Regional Conference Players of the Year, All Conference Teams voted on by the Coaches & Media, All Divisions
– Early Draft Entry Underclassmen News & List compiling
– Early All-Star Game Invites
January-February (News focus switches to more Draft based but remains all College Football)
———————————————
– Early Draft Entry Underclassmen News & List compiling, Draft Season starts Jan 20
– All-Star Game Invites & News, Major 3 Games – Senior Bowl, East-West Shrine, NFLPA
– Early Combine Invite News
February-April
———————
– NFL Combine News & Notes, Player Media Interview Transcripts
– Pro timing day News, Performance, Results
– News up to and through the NFL Draft
May-July
————-
– Post Draft Signings, Tryouts
– Reload for next Draft Cycle, News on new Senior Class, Top Underclassmen
PLEASE NOTE: This is a ONE TIME Purchase and you will receive the May 24, 2023 FINAL EDITION download  link after you pay.
Zip file folder with ALL Files in a desktop folder download. Emailed spreadsheets and text files.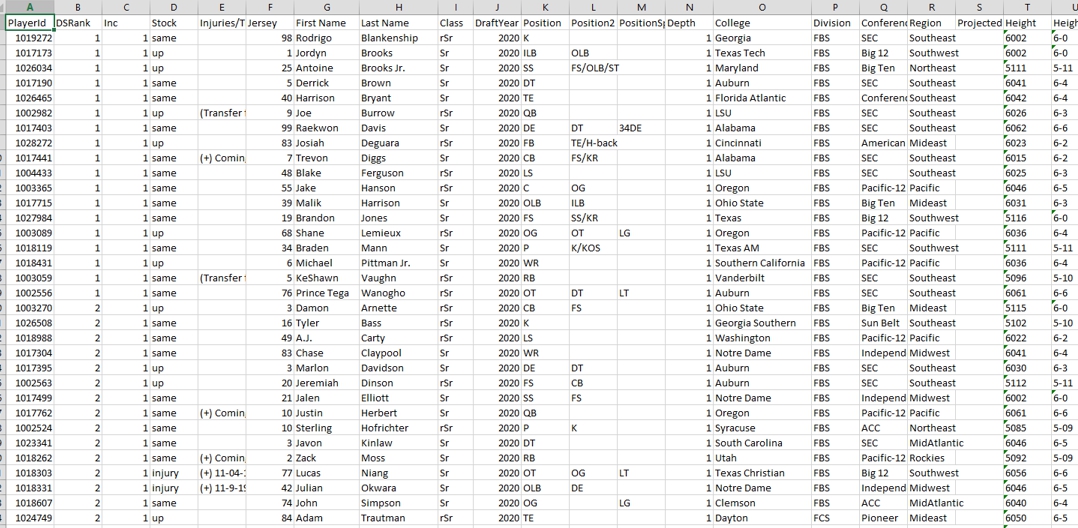 PlayerId: Draft Scout's unique number ID assigned for players from High School through Draft Season/Pro Football
DSRank: Draft Scout's Player Ranking for the Position they Play, Sort ASC, Ascending when Filtering by Position, 999 or 9999 = Currently Unranked
Stock: Projected Stats: Same (Holding Steady at the Time), Up (Rising), Down (Falling), Injury (Had or Entering Draft with an Injury)
Injuries/Transfers: Various Notes, Coming off Injuries, Entering the Draft with an Injury, Transfers from which school, etc
Jersey: Players Jesery number he wore this past Season/Will be cross checked and updated the first month of each season or from team changes/reports
First Name: Player First Name
Last Name: Player Last Name
Class: Players Year of College, Sr = Senior, rSr = Redshirt Senior, Jr = Junior, rJr = Redshirt Junior, rSo= Redshirt Sophomore, So = Sophomore, rFr = Redshirt Freshman, Fr = Freshman
DraftYear: Year in Draft Pool, Works with Class: 2020 Draft Year = rSr/Sr/rJr/Jr and rSo, 2021 = rJr, Jr, So, rSo and rFr, (all will add a season after 2019 CFB season), etc
Position: Position Player plays in College or is Ranked at if a projected position switch for the Pros. Example: Small Defensive Ends may be moved to Outisde linebacker already, Smaller players to other positions. Dual Threat QB's to WR or RB/KR, etc.
Position2: Position Player could play or switch to in Pro Football, also if a kick returner or plays multiple positions.
PositionSpecific: Used with next Depth row to identify a player's specific position in College. Useful for offensive linemen (LT/RT/LG/RG, etc) or what type of defense's teams run.
Depth: Players Depth chart number at the time of major cross checks. Full teams, all FBS teams Aug-Sept. 1 = QB1, 2 = RT2, 3 = WR3, etc. 999/99 or blank have not been checked or player is injured, sitting out a year off transfer, etc
College Division: Player's College Division he plays in: FBS/1-A, FCS/1-AA/Division 2, Division 3, NAIA, etc
Conference: Players Conference within the division he plays.
Region: Players Scouting region he plays in, used for Area Scout export swaps.
Projected Early-Drafted-85 Total: Yes = Top 85 Juniors or Redshirt Sophomores expected to enter into the coming Draft. Of those 85 average drafted, 50 will be top 100 players (rounds 1-3), 35 of the 85 will get drafted between rounds 4-7, Day 3. Total Underclassmen Average is 125 total per Draft, meaning 40 of the underclassmen, we won't project, will NOT get Drafted at all.
Height: Players Height in Eights/Inch (Updated and Cross checked by Team Post-Spring then again VERY good in Aug-Sept…in the Draft period: at Combine or Pro Day Measurements)
Height2: Players Height in Feet/Rounded up from Eights (Updated and Cross checked by Team Post-Spring then again VERY good in Aug-Sept…in the Draft period: at Combine or Pro Day Measurements)
Weight: Players Weight (Updated and Cross checked by Team Post-Spring then again VERY good in Aug-Sept…in the Draft period: at Combine or Pro Day Measurements)
40RangeLow: ESTIMATE Hand Held Range ONLY until Combine/Pro Timing-Testing…Players 40 Yard Dash – Lowest Time Range. In most cases .03 to.10 lowesr than his Fastest times to Group Hand Held Times & Estimate Ranges Pre-Testing.
40Time: ESTIMATE Hand Held Range ONLY until Combine/Pro Timing-Testing…Players 40 Yard Dash – Base 40 Time. The Average of the High-Low Range until Lowest Combine ET or Average Pro Day HH/Hand Helds Replace that Number.
40RangeHigh: ESTIMATE Hand Held Range ONLY until Combine/Pro Timing-Testing…Players 40 Yard Dash – Highest Time Range.In most cases .03 to.10 lowesr than his Fastest times to Group Hand Held Times & Estimate Ranges Pre-Testing.
Home City: Players Hometown City, listed by College He played for.
Home State: Players Home State.
High School: Players High School or Junior College/Last College he played for before enrolling.
High School Recruiting Stars: Players High School Recruiting grade. 5 = Elite, 4 = Great down…Blank or 0 = Not input yet. Most FBS Power 5 Teams are done.
Update Notes: Various player updates (Playing well, rising, Scout Feedback from Road Grades, etc), works with the column next to it…Scout Grades/Projected Rounds/Road Grades/Ranking Info.
Scout Grades/Projected Rounds/Road Grades/Ranking Info: We exchange a lot of information. This row is key information on where a player may have graded heading into his senior season, what scout's think, areas he should or will be rankedor changed to. It will be updated and change as we group him into a ranking heading into the start of the Draft period on Jan 18th of each year. A lot of factors from strict draft averages to what scouts think of him play a part.
Data Scout Info/Player Career Notes/Awards/Injuries: Players Data Scout row and Career snapshot information. Awards, Stats, performance, etc. Put together, logged after each season and updated both before and after.
School Bio Link: Web page link to the Players official school bio or roster page if they have none online.
DERank: Draft Eligible Rank, a combination of all Draft Eligible players ranked by their position.
DETop1000: Ranked 1-100 for now, will be expanded to Top 1500 by end of Jan 2020.
Projected Round: Players Projected Draft Grade based on his overall rank, 1-1000.
DEInclude: Draft Eligible Includes, 1 = Top 100,1000, etc. Filter for just #1 to see just the top 100 players within the master list of 9,000 plus. Then sort Ascending, DETop1000 Row.
Plus all Testing Results for the WHOLE Draft Pool
| | |
| --- | --- |
| Draft Scout Master Reports |   |
| Row Name | Description |
| PlayerId | Draft Scouts Unique Number ID Assigned for Player from High School through Draft/Pro Football |
| DraftYear | Year in NFL Draft, ALL Player Single Yearly Export, Alpha Order, All Players on One Sheet |
| Position Rank | Draft Scout's Player Ranking for the Position they Play, Sort ASC, Ascending when Filtering by Position |
| Top 1200 | Draft Scout's Overall Top 1200 Ranking, Sort ASC, Ascending to view Top 1200 in Order. |
| Stock | Projected Status: Same (Holding Steady at the Time), Up (Rising), Down (Falling), Injury (Had or Entering Draft with an Injury) |
| Projected High | Highest Area of Draft or Round We Predict the Player will get Drafted based on Position Averages |
| Projected | Round Projection based on Players Top 1200 Rating, Cut to Exact Round Numbers |
| Projected Low | Lowest Area of Draft or Round We Predict the Player will get Drafted based on Position Averages |
| Jersey # | Players Jesery Number he worse this past Season |
| First Name | Player First Name |
| Last Name | Player Last Name |
| Position | Position Player Played in College or is Ranked at if Projected a Position Switch |
| Position2 | Position Player Could Play or Switch to in Pro Football |
| College | Players College he Attended |
| Class | Players Year of College, Sr = Senior, rSr = Redshirt Senior, Jr = Junior, rJr = Redshirt Junior, rSo= Redshirt Sophomore |
| Height | Players Height in Eights/Inch |
| Height2 | Players Height in Feet/Rounded up from Eights |
| Weight | Players Weight at Combine or Pro Day Measurements |
| 40LowRange | Players 40 Yard Dash – Lowest Time Range.In most cases .03 to.10 lower than his Fastest times to Group Hand Held Times & Estimate Ranges Pre-Testing |
| 40Time | Players 40 Yard Dash – Base 40 Time. The Average of the High-Low Range until Lowest Combine ET or Average Pro Day HH/Hand Held's Replace that Number. |
| 40HighRange | Players 40 Yard Dash – Highest Time Range.In most cases .03 to.10 lowesr than his Fastest times to Group Hand Held Times & Estimate Ranges Pre-Testing |
| Early Entry | Yes= Entered the NFL Draft Early, from Redshirt Sophomore (rSo) through Junior (Jr) |
| Combine Invite | Yes= Invited and Attended NFL Combine, Blank = No |
| Home City | Players Hometown City, Listed by College He Played For. |
| Home State | Players Home State |
| High School | Players High School or Junior College/Last College he Played For before enrolling. |
| Arm Length | Players Verified Arm Length Measurement, from Combine or Pro Day |
| Hand Length | Players Verified Hand Size Measurement, from Combine or Pro Day |
| Wingspan | Players Verified Wingspan Measurement, from Combine or Pro Day |
| CBench | C= Combine, All Rows with C in front are Combine Result Rows. CBench = Combine Bench Reps |
| PDBench | PD=ProDay, All Rows with PD in front are Verified Pro Timing Day Result Rows. PDBench = Pro Day Bench Reps |
| C10HH | Combine 10 Yard Dash HH – Fastest Hand Held Time |
| C10ET | Combine 10 Yard Dash ET – Fastest Electronic Time |
| PD10HH | Pro Day 10 Yard Dash HH – Fastest Hand Held Time |
| C20HH | Combine 20 Yard Dash HH – Fastest Hand Held Time |
| C20ET | Combine 20 Yard Dash ET – Fastest Electronic Time |
| PD20HH | Pro Day 20 Yard Dash HH – Fastest Hand Held Time |
| C40HH | Combine 40 Yard Dash HH – Fastest Hand Held Time |
| C40ET | Combine 40 Yard Dash ET – Fastest Electronic Time |
| PD40HH | **Pro Day 40 Yard Dash HH – Average of Both Runs/Range – Based on Numerous Factors. See Next Row for Times. |
| Pro Timing Day Notes | Verified 40 Yard Dash Hand Held Time Ranges/Other Various Notes on Drills skipped, Injuries, etc. |
| CVJ | Combine Vertical Jump – Highest |
| PDVJ | Pro Day Vertical Jump – Highest |
| CBJ | Combine Broad Jump -Longest |
| PDBJ | Pro Day Broad Jump – Longest |
| CShuttle | Combine Shutte Time – Fastest |
| PDShuttle | Pro Day Shuttle Time – Fastest |
| CCone | Combine 3Cone Time – Fastest |
| PDCone | Pro Day 3Cone Time -Fastest |
| Combine# | Jersey Number Player wore at the Combine |
| CombineGroup | Position Group Player was assigned to at the Combine |
| CombineWONote | Various Combine Workout Notes. The PBC Number is the Projected 40 Time we had as an average 40 Time. Used to see how better or worse a Player Ran at the Combine. |
| ProDayDate | Players Main Pro Day Date, School or if at Another College |
| ProDayDate2 | Players Alternate Pro Day Date, If He Hand Multiple |
| Symbol | Used for Various Notes, Coming off Injuries, Entering the Draft with an Injury, Transfers, etc |
| School Bio URL | Web Page Link to the Players Official School Bio or Roster Page if they Have none online. |
| DRnd | Drafted Round – For Post Draft Updates, Use as Desired |
| DPick | Draft Pick in that Round – For Post Draft Updates, Use as Desired |
| DOvrPick | Overall Draft Pick /254 – For Post Draft Updates, Use as Desired |
| DTeam | Drafted by Team – For Post Draft Updates, Use as Desired |
| FASignDate | Date signed as Undrafted Free Agent – For Post Draft Updates, Use as Desired |
| FASignTeam | Signed by Team –  For Post Draft Updates, Use as Desired |