Category: Draft Scout

Draft Scout built and maintains this College player information in FOUR YEAR Draft cycles. We don't purchase this information from any sources, we build the backend ALL from scratch ourselves. It's unique in design to track & rank College players for Professional Careers ... from Recruiting & Advanced Scouting through compiling and swaping/trading this very evolving data you see with Team & League sources for the current Draft season. It's a combination of what we know and think with who we know and what they think, all opinions. Team Rosters are Rebuilt after each Draft heading into the new College Season, then updated & checked along with Key depth chart building in the first few months of each College football season, aimed at the start of Draft season, Jan 18th of each New Year. It's a Three, 4 Month evolving Process. Sept-Jan, CFB Season...Jan-May, Draft Season...May-Aug, Reload for Next Season. Compiled by Brian Hitterman AKA "The Hitman" - Using late 90's Computer Football Video Game Database models for EA Sports' NCAA Football, Madden & Microsoft NFL Fever ... Redsigned & Rebuilt 1997's Bill Walsh NFL Draft Insider into NFLDraftScout.com and Draft Scout in 2001 for The Sports Xchange. Advance Scout, College Football Data Technician and Manager of the World's Largest Database of College & Draft Eligible Players, compiling information, ratings, news & more for over 12,000 College players per Draft cycle. Work featured in and on many major Media markets from USA Today, CBS Sports, NFL.com, AOL, MSN & many more.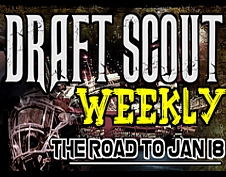 9,500 Plus Players, All Divisions...Draft Years 2020-2023 and building. Fluid and Progressive Data Model. 34 Data Rows Included. Tons of possible sorts and filters. FREE Weekly Updates every Thursday Night.
Price:

$75.00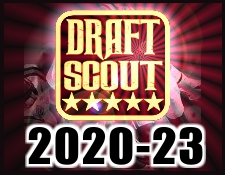 9,150 Players, All Divisions...Draft Years 2020-2023 and building. Fluid and Progressive Data Model. 30 Data Rows Included. Tons of possible sorts and filters. FREE 09/18/19 Update
Price:

$60.00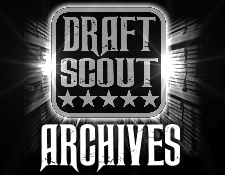 Draft Scout/NFL Draft Scout Database Excel sheet dumps, 2010 - 2019. One per Year, Post-Draft, in a folder, each year in a winzip file. Big Download, 6.30 MB ALL the Combine and Pro Timing Results…
Price: $250.00 $199.95